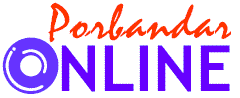 Beside all these there comes beguile place & others Places of entertainment. Main market is very close to the Sudama Mandir.
Temples, Mosques and Cemeteries
Satyanarayan temple, Bhutnath Mahadev temple, Jadeshwar temple, Ramdhun temple and many more temples welcomes to pilgrims in Porbandar.
Seven mosques named Nagina Masjid, Jumma Masjid, Mitthi Masjid, Khari Masjid, Sunni Vora Masjid, Takia Masjid are also famous for the visitors.
Roman Catholic Church, C.N.I Protestant Church, are also well known here.
Hindu crematorium, Muslim, Parasi cemetery are also here. In olden days Britisher's graveyard was found here.