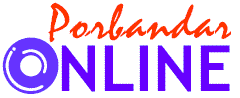 According to Indian Archaelogy Department, some art and scupture of Porbandar are unique and excellent. Rana Sultanjiís Grishma Ghar Hajur Palace, Darbargarh (Chaya), Darbarghar (Shitla Chowk), Rajmahal (Chowpatty), Hajur Court (Revenue office of taluka), Victoria Jubilee Maddressa (School), Old Rajmahal (B.Ed., College), Jubilee Hall (Public Library) and Kirti Mandirís sculptures are well known. The Natraj Statue of Arya-Kanya Gurukul, Krishna and a hunterís statues in the Hindu Crematorium, Shravanís statuein Rupali Baug (Garden), all created by Mr. Lakhabhai Shilpi are wonderful. Mr. Jagannath Adivasi and Mr. Arsinh Rana from Porbandar are world renowned artists.
Other fields of art :
Miss Savitaben Nanji Kalidas is well-known in the field of dance. Gulabdas Broker has been given the Padmashri Award in literature. Shrimati Vasantben Parmar has won the Best Teacherís Presidential award. In the field of journalism the names of Mr. Ghanshyam Mehta, Mr. Prakash Joshi, Mr. Chandrakant Joshi and Miss Purviben Mehta top the list. There are many other artists who have devoted their life in the field of music such as Haveli Sangeet, Sugam Sangeet, Folk Music, Bhajans, Film Songs etc., Some of them have become world famous.