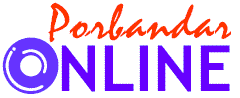 Lodging and boarding facilities in Porbandar City
There are various types of hotels ands guest houses in Porbandar to cater to different classes of people. Hotel Moon Palace, Hotel Indraprasth, Hotel Kuber, Hotel Sheetal, Hotel Harmony, Hotel Pride are top class hotels and Hotel Pushpak, Hotel Anil, Vaibhav Guest House, Hotel Flamingo are medium class hotels. Saloni Restaurant, Swagat Restaurant, Indraprasth Restaurant, Blue Coriandar, Kadambari Restaurant, Saffron Restaurant etc. serve Punjabi, South Indian, Continental as well as Gujrathi Dishes. There are plenty of Parotha Houses, Cafeterias, Cold-drink Parlours, Fast-food Joints in and around the city.

Click on the links below to view hotel information, facilities, tariff etc.
Gujarat Tourism Bungalow
Near Chowpaty Beach
Porbandar
Tel: 0286 2245476
Hotel Anil
Up - Krishna Tea Stores,
Old Chabutra Road,
Near Sudama Temple,
Porbandar
Tel : 0286 2245990
Hotel Flamingo
M. G. Road
Porbandar
Tel: 0286 2247123
Hotel Indraprasth
Opp. Swaminarayan Temple,
S.T. Road, Porbandar
Tel : 0286 2201770, 2201730, 2242681
Fax : 0286 2242682
Email:indraprasth@porbandaronline.com
Hotel Moon Palace
M. G. Road, Porbandar
Tel : 0286 2241172 2246823 2243154
Fax : 0286 2243248
E-mail : moonpalace@porbandaronline.com
Hotel Kuber
Behind Rani Baug,
Porbandar
Tel : 0286 2241289 2241024 2242722 2248244

Hotel Kaveri
M. G. Road,
Opp HMP Sports Club,
Porbandar.
Tel : 0286 2247520
Hotel Natraj
M. G. Road,
Near Axis Bank,
Porbandar
Tel : 0286 2215658
Hotel Pride
Kuber Plaza,
Khakh Chowk,
Porbandar.

Hotel President
Prabhu Complex,
Opp. Congress Karyalaya,
Porbandar.
Tel : 0286 2213308
Hotel Harmony
Near Old Fountain,
M. G. Road,
Porbandar.
Phone: 0286 2244231
Lords Eco Inn
Near Circuit House,
Chowpati,
Porbandar.
Tel : 0286 2253300
Hotel Sheetal
Near Arya Samaj,
Opp. Head Post Office,Porbandar
Tel : 0286 2247596 2241821
Fax: 0286 2248341
E-mail: sheetal@porbandaronline.com
Nilam Guest House
ST Road
Porbandar
Tel: 0286 2244503 2240248
Rajkamal Guest House
M. G. Road
Porbandar
Tel: 2242674
Rupali Guest House
Opp. Harish Talkies,
Porbandar
Tel: 0286 2246873 2247923
Sitara Hotels Pvt. Ltd.
M. G. Road,
Porbandar.
Tel. : 0286 2243987
Vaibhav Guest House
M. G. Road,
Porbandar
Tel : 0286 2242096, 2244662, 2246770